The Office of Surface Mining Reclamation and Enforcement OSMRE
is an office of the U.S. Department of the Interior.
OSMRE has a dedicated web site with many documents funded with public funds. The "Blasting Download Page" focuses on rules, regulations, research, and resources. The site was created, as OSMRE states, because "The Federal Surface Mining Control and Reclamation Act of 1977 requires that coal mine blasting be limited based on the site conditions so as to prevent: injury to persons, damage to public or private property outside the permit area, adverse impacts on any underground mine, and change in the course, channel, or availability of surface or ground water outside the permit area." The OSMRE page (www.arblast.osmre.gov)  is "provided as a resource to the people responsible for meeting this mandate."
OSMRE's dedication produced a wealth of information
that is often the basis for many ground vibration monitoring standards and applications. This page offers excerpts from some of the most popular and historic papers, going as far back as 1936. When possible, links are provided to original documents. Some of the original documents printed by the Office of Surface Mining Reclamation and Enforcement have been rescanned or partially rescanned and converted to text. Documents that have been converted to text are often easier to read; however, the only reliable and accurate source of information is the original document. In other words, any text converted document should be assumed to have errors and may omit portions of the original text.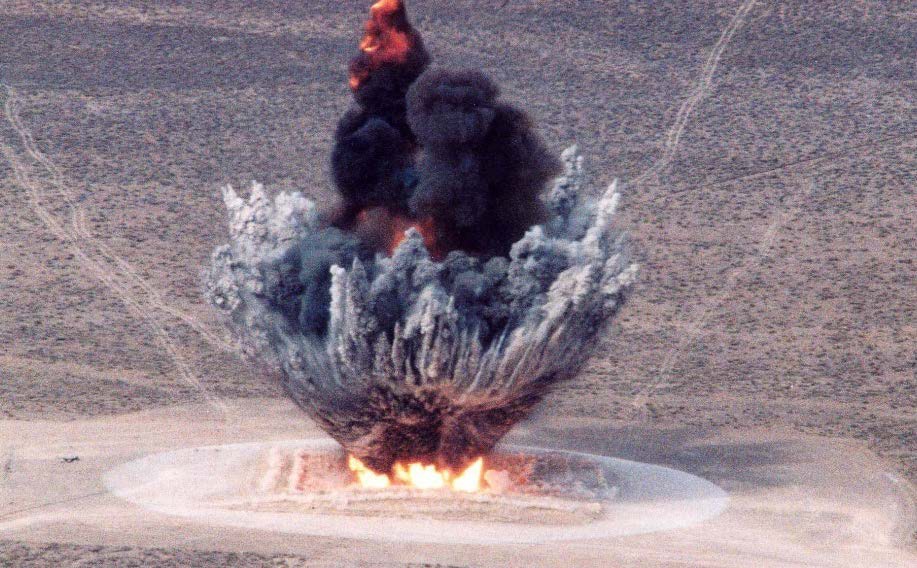 Example of Papers for Review
Please note that these papers, while extensive, are not shown in their entirety. At the bottom of each page one will find a link that opens the original document. Understand that errors and omissions may have occurred when these papers were adapted for Vibration Monitoring Course (.com); thus, no matter how accurate these pages look one should reference the original document.
US Bureau of Mines Report RI 8507
Titled "STRUCTURE RESPONSE AND DAMAGE PRODUCED BY GROUND VIBRATION FROM SURFACE MINE BLASTING," is an extremely well known paper. It is often referenced as the standard to us in the United States. Click here to view RI 8507.
National Cooperative Highway Research Program report NCHRP Project 25-25, Task 72.
Titled "CURRENT PRACTICES TO ADDRESS CONSTRUCTION VIBRATION AND POTENTIAL EFFECTS TO HISTORIC BUILDINGS ADJACENT TO TRANSPORTATION PROJECTS," is a more recent publication. It was published in September of 2012 and addresses ground vibration monitoring for historic buildings. Click here to view NCHRP Project 25-25, Task 72.
With time, additional papers will be added. These reports and case histories are intended to better educate persons conducting ground vibration monitoring surveys.