It is possible to restore the settings to the original MiniMate Plus default settings. With that said, if you restore the default settings, all of the current settings will be lost. However, you can reprogram the setups again at anytime.
WARNING: Resetting the Factory Defaults deletes your existing setups. The console may no longer be configured to your current project's requirements.
To reset the MiniMate Plus default settings,
1) Press the Option key and the Setups key together when the Main window is displayed.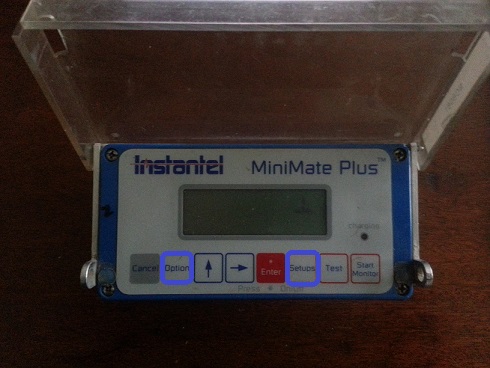 The Reset Factory Defaults window appears.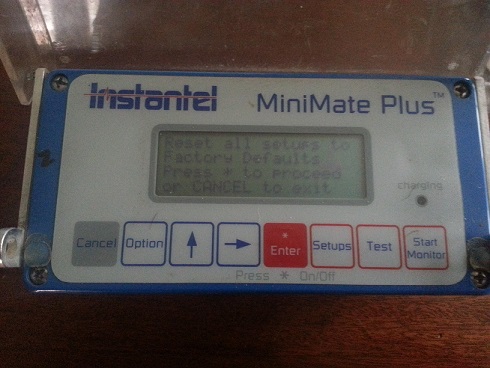 2) Press the Enter key to continue or the Cancel key to exit before restoring the default settings. Press and hold the Enter key for 5 seconds to reset the factory defaults or press the Cancel key to scroll to the next window and skip this process. The MiniMate Plus will continuously beep while holding the Enter key down.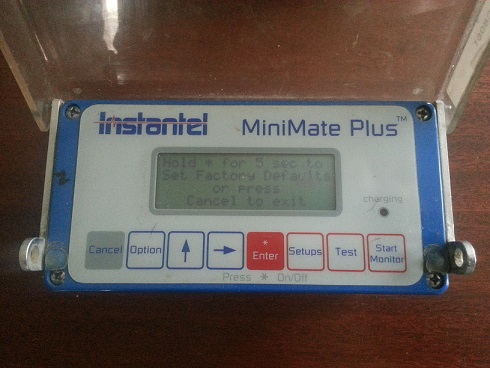 3) Once the MiniMate Plus default settings are reset, a number of Advanced Function windows will appear to accept or modify. To accept a particular setting, push the Enter key or use the Cancel key to exit. To change a setting, use the → key and ↑ key as needed. Then, save the setting by pushing the Enter key. Learn more about these advanced functions. After the console is returned to its default settings, it is common (in the U.S.) to change the measurement system from Metric (millimeters/second) to Imperial (inches/second), see lesson on MiniMate Plus Flowchart of Menu Options .